This post contains affiliate links. If you click on one, I get five cents.
First and foremost I am loving a new (to me) book.  Monster High novel #2, The Ghoul Next Door by Lisi Harrison. You'll need to read the first book before picking up this one, if you haven't already, but I'm just a few chapters in, and it's full of tension, laughs, and intrigue. (no link for this one, but you can get it on amazon)
Second, I've been checking out The LittleStitcherShop on etsy, and have found some great patterns that I hope to eventually get to. Here's The Addams Family (my favorite of all of them)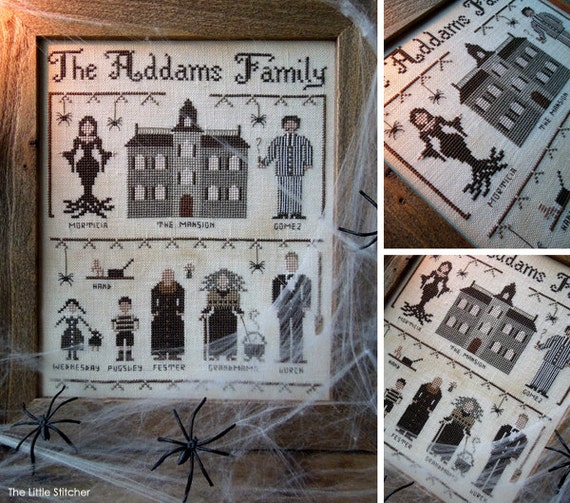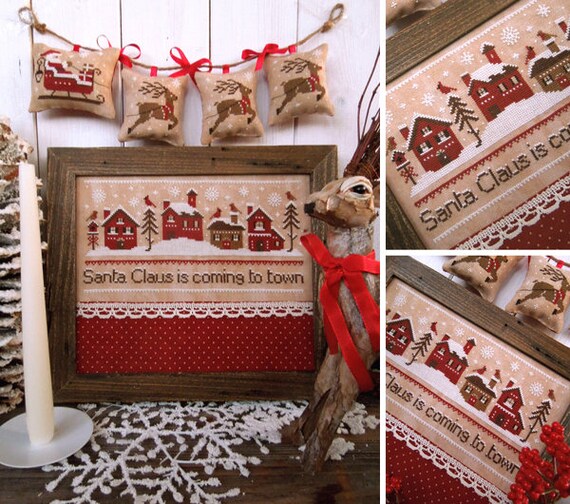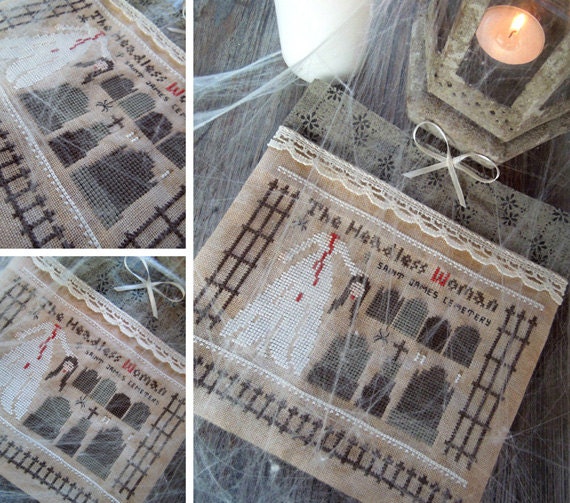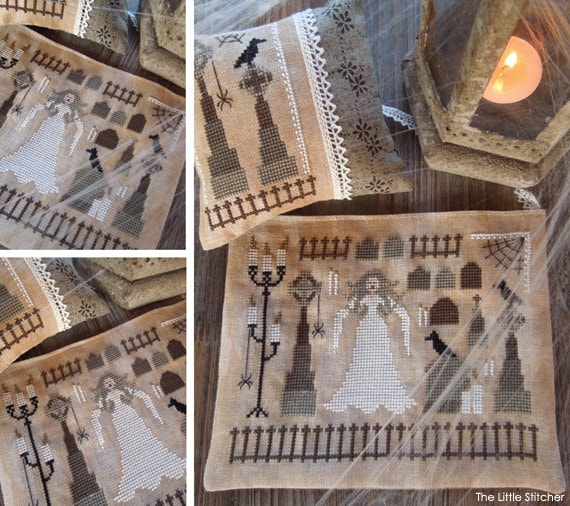 What are your favorite Little Stitcher patterns?